THEN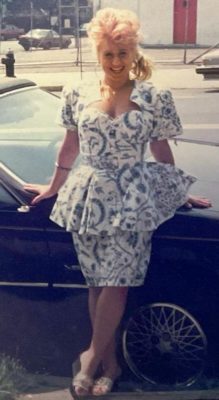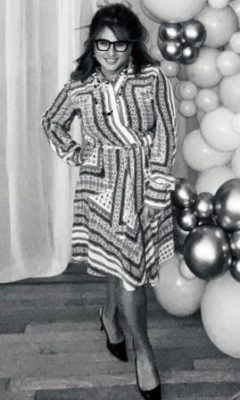 NOW
I turn 60 tomorrow!
Pause, breathe, reflect and revel.
I chose the right career almost 4 decades ago. We teach our children that if they choose a vocation that they truly love, they will never work a day in their lives. That is how I feel (almost) every day.
When I was in 3rd grade, growing up in Lefrak City, I pronounced with an adult's clarity that I wanted to be a singer and a lawyer- a singing lawyer! In hindsight, it makes total sense that I became a real estate professional just east of my childhood home. As a realtor, I get to be a voice in my marketplace and a mentor in my business. I get to serve my neighborhood and consult as a fiduciary to my community; one I love and identify with.
I have, on several occasions, met with older clients in Northeast Queens who remember me from the old neighborhood. Nostalgia aside, they recall me as a small child, riding the elevators up and down singing "Jimmy crack corn" and donning a Batman cape on a full-time basis. So, when they saw how I had branded myself as the "Energized Realtor," they were not surprised.
This brings me to exactly why 60 is such a big deal.
At 60, you know you have more years behind you than you have in front of you. (If you have not already done so), you start seeking out people 20-30 years older than you to observe how they live and what they do to stay healthy, fulfilled, and vital. More often than not, you see octogenarians giving more than they get, being kind and generous, staying connected to others, and maintaining a strong physical routine that includes exercise that they love. Witnessing these wise people has been one of the many blessings of my work.
Another very special blessing was having my broker/boss, Mr. Steven Blumner, guide me for the first 11 years of my career. While I have not seen him in several years, I think of him frequently, especially now. He had, and I'm sure still has, the nurturing attributes that inspired me to learn real estate with a business mind and a servant's heart. His generosity, mental and physical fitness, love for his family, respect for everyone (he never engaged in gossip), and calm, balanced demeanor are all characteristics that continue to inspire me today. There were many others, but Steve stands out as my career guru and exemplifies a life well-lived.
Over the past many years, I have heard that agents who consider me their key competition have said, "Judy is a good realtor, but she is a dinosaur." Though the comment was unkind, it never really got me down. I was the first in my market to create a full web presence and the first to brand myself as an individual, a team, and an independent group. I was first to use social media for marketing the Energized Realty Group and our client's properties and also the first to create a wide-ranging Instagram platform. I view that dinosaur comment as a badge of honor. Dinosaurs lived on earth for about 165 million years and have been extinct now for over 65 million years. Yet, as people flock to the largest permanent exhibit in the world, housed at the Museum of Natural History, they are still thrilled by them and curious about what these ancient beings have to teach us.
When the end comes, and my real estate days are part of my history, I hope my peers and community will remember me with similar admiration.
60 is a BIG number, but there is still much more to do with wisdom gained, lessons learned, and teachings implemented.
Thank you for reading, and Happy Birthday to me.